Goodwin's world-class chef – Sandeep Vaid
Sandeep Vaid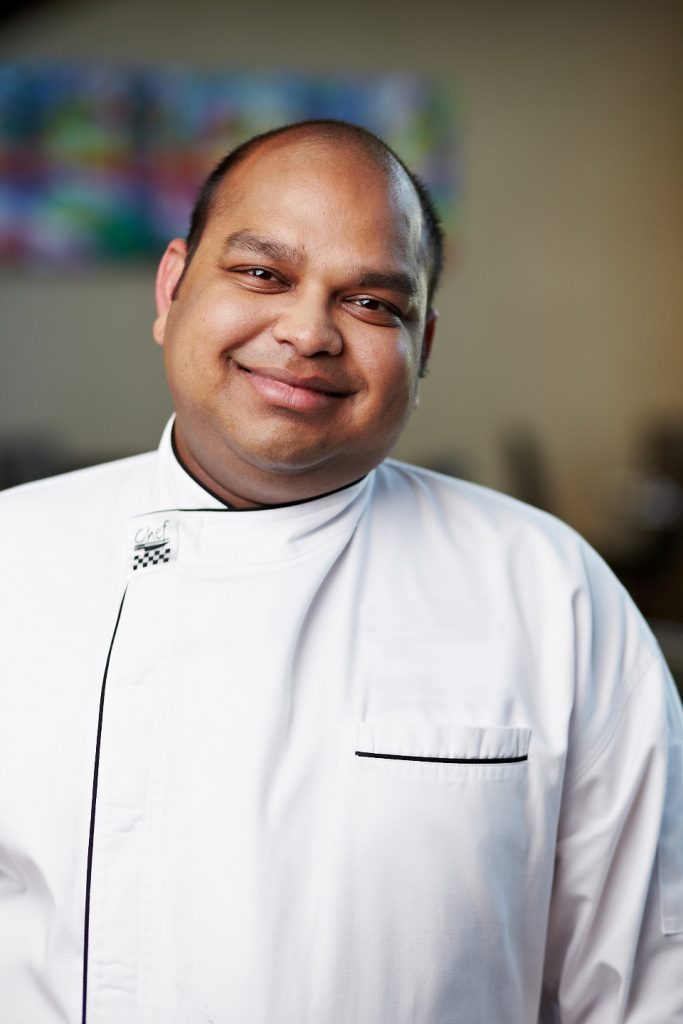 Meals at Goodwin are prepared by internationally trained and acclaimed chef Sandeep Vaid.
From 1998-2000 Sandeep studied at the Swiss School of Hotel Management. While studying he worked for three years at a five-star hotel called the Carlton Tivoli as chef de partie under famous chef Mark Sainsbury.
In 2002 he worked at the Auckland Hilton Hotel. In 2003 Sandeep was named New Zealand's Chef of the Year for the Hilton Group. In that same year, the International Culinary Federation awarded Sandeep a bronze medal in a competition that included 250 chefs from Asia Pacific countries.
In January 2004 when Sandeep was working at the Crown Plaza Hotel in Queenstown he went to the United Kingdom. Sandeep was placed in the world famous 1 Michelin star restaurant in London, Claridges, for 6 weeks where he trained under Gordon Ramsay. "I loved working with Gordon Ramsay he was an inspirational mentor," says Sandeep.
In August 2005 Sandeep moved to Australia to work as executive sous chef at Rydges Hotel in Brisbane. The executive chef was Todd Farr, the winner of the Australian 2005 My Restaurant Rules. "Todd was a great executive chef and training under him was fantastic," says Sandeep.
In 2007 Sandeep moved to the ACT and worked as executive sous chef at Parliament House under the Intercontinental Hotel Group. At Parliament House, he cooked for the king and queen of Spain, the Sultan of Brunei, and leaders from around the world.
Sandeep was working at Goodwin House Ainslie but is currently working at David Harper House Monash. His role at Goodwin includes training and mentoring other Goodwin chefs.
Below is an image of a paella made by Sandeep at Goodwin House Ainslie for a special Spanish themed lunch.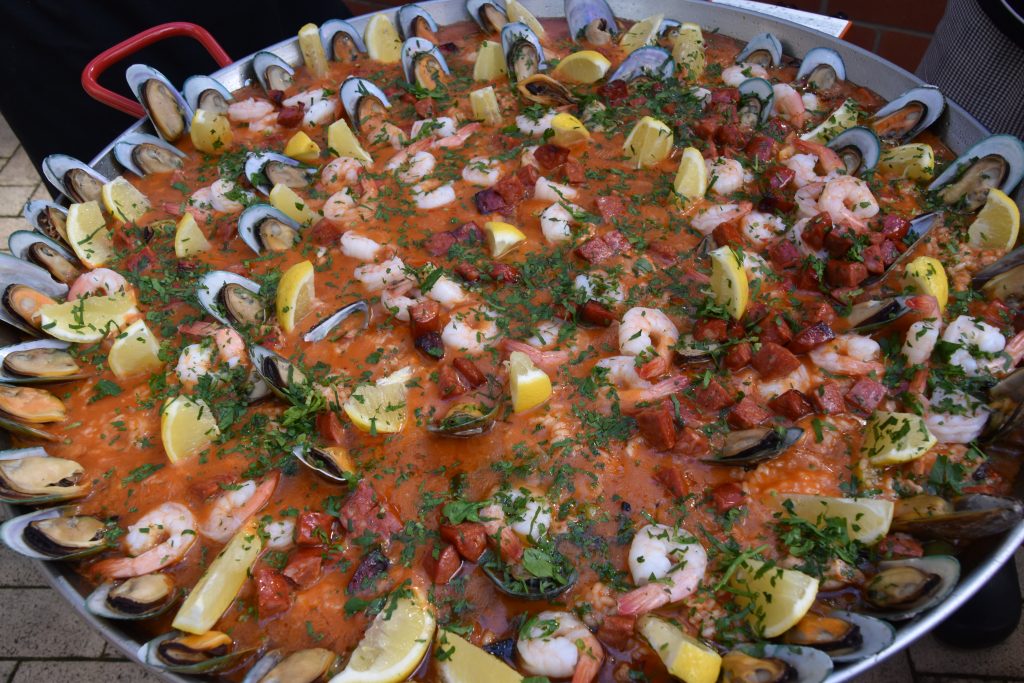 Just an ordinary afternoon tea for residents prepared by Sandeep