A rewarding career in aged care
Caring is at the heart of who we are at Goodwin. Every day as a Goodwin employee, you have the power to improve the lives of those you care for.
With a reputation for high quality aged care services, we know our success is thanks to the hard work and dedication of our compassionate team.
Current vacancies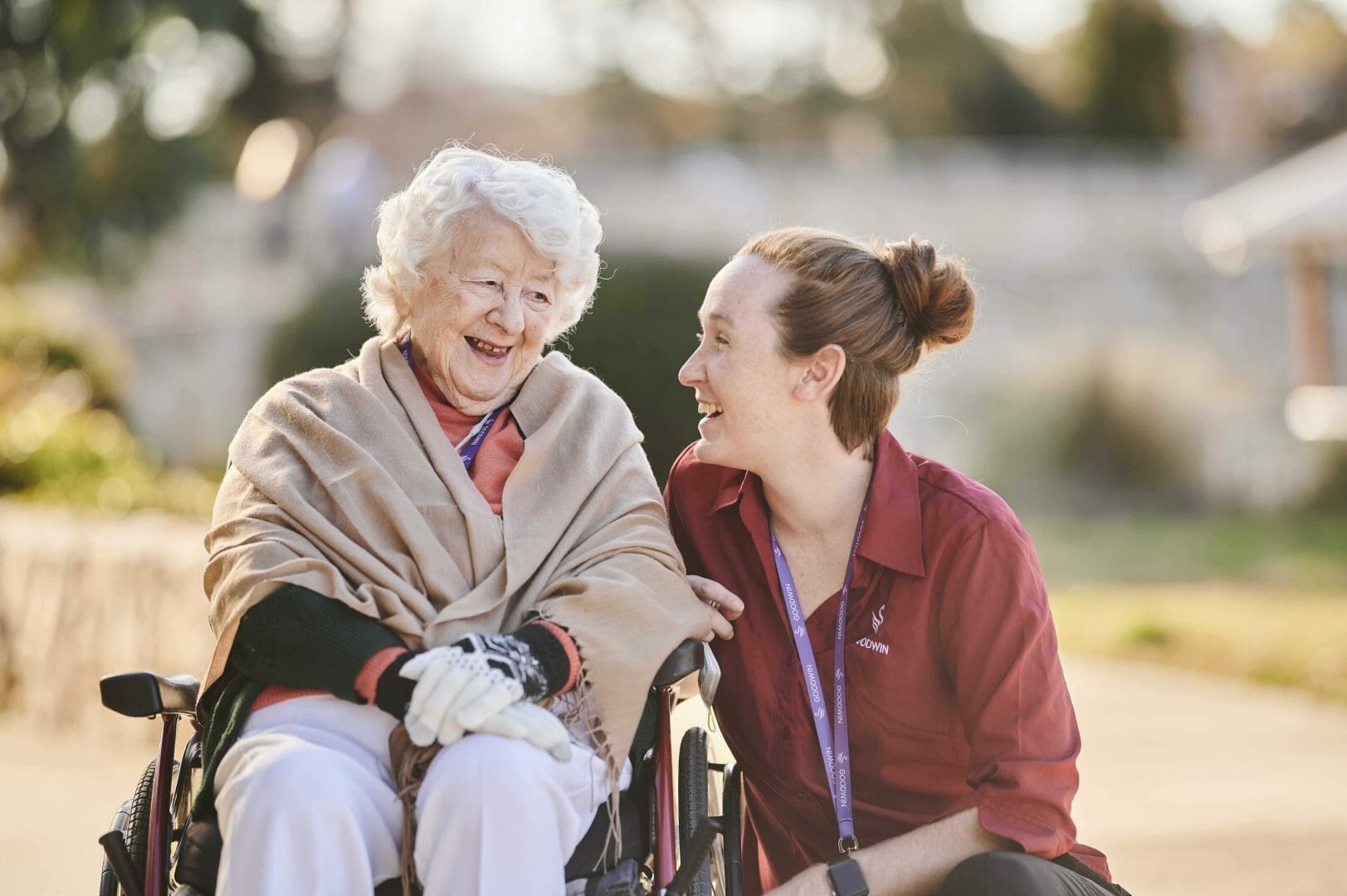 Goodwin employees change lives
Apart from the reward that comes with working with our lovely residents and the rest of our team, Goodwin offer attractive financial, personal and professional benefits. This gives you the chance to grow within the company and take control of your future.
With so many career opportunities and plenty of training, Goodwin has something for everyone (no matter your experience or career aspirations)
Current Vacancies
Does our reputation precede us and you love Goodwin already?
Keen to see what jobs are currently available?
Volunteering
Goodwin volunteers enrich lives, offer greater social interaction and let us offer broader care services.
If you're looking to make a difference and form meaningful connections, volunteering is for you!
Employee Benefits
At Goodwin, we want our people to feel supported, rewarded and fulfilled in their work.
That's why they have access to a range of discounts, benefits, training and incentives for themselves and their families.
"It's so rewarding to see a difference in my clients' lives and being able to help them stay independent in their own home."
Rebecca Burrows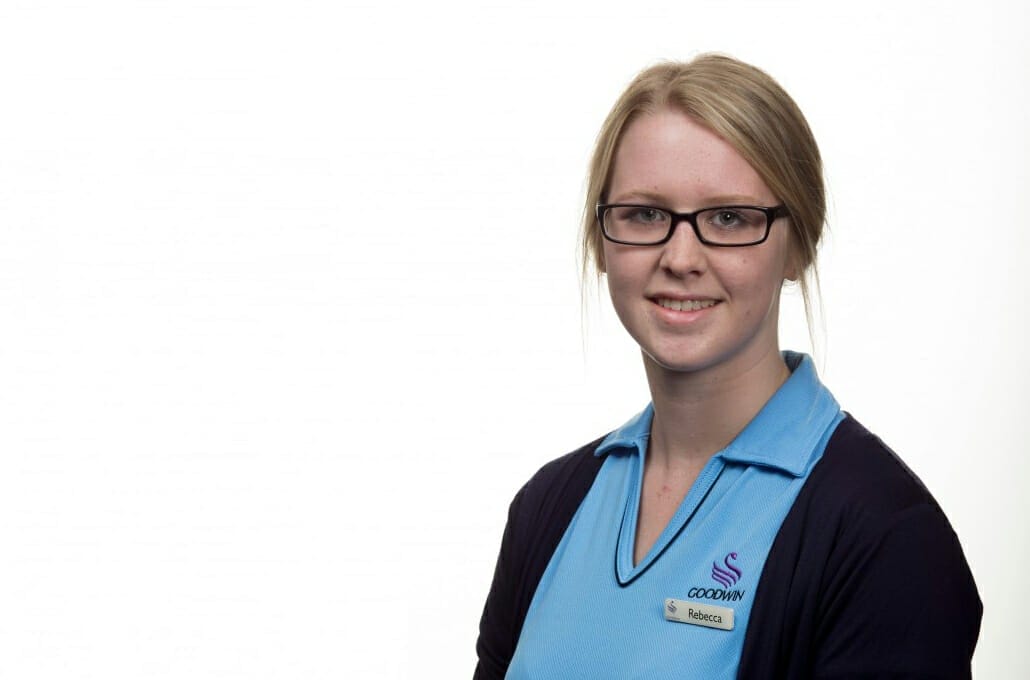 Why choose Goodwin?
We know when our people have a flexible and healthy work-life balance, they perform at their very best. That's why we offer regular and flexible working hours, helping you meet study, childcare, family or other lifestyle commitments.
And we give you a paid day off on your birthday!
Some of the amazing benefits Goodwin staff have access to include:
Tax benefits (working for a Public Benevolent Institution)
Ongoing training and development (sponsored by Goodwin)
Health and wellbeing programs (including gym discounts, free flu vaccination and priority COVID vaccinations)
Goodwin provided uniforms
Mentoring programs
Mileage allowance
Free parking
Subsidised meals
Annual wage increases
Length of service recognition
Kid's Club for employees' children
Able to buy additional annual leave
Training, personal leave and spotters incentives
Access to networks and industry related associations
Registered Nurses have registration renewal costs reimbursed.
Employment Opportunities
Apprenticeships
Goodwin has a long and proud history of helping to jump-start the careers of many people. Our nationally recognised qualification combines training and employment, setting you on the fast track to a satisfying and rewarding career in aged care.
Work Experience
Thinking of a career in aged care? When you choose to do your work experience at a Goodwin's facility, you're working with the most experienced aged care staff at one of Canberra's premier aged care providers. Connect with us to discover how you can help make a difference in people's lives.
Current Vacancies
With locations and services across the ACT, Queanbeyan and Bateman's Bay, you're sure to find the perfect career opportunity. Whether you want full, part time or flexible working hours,