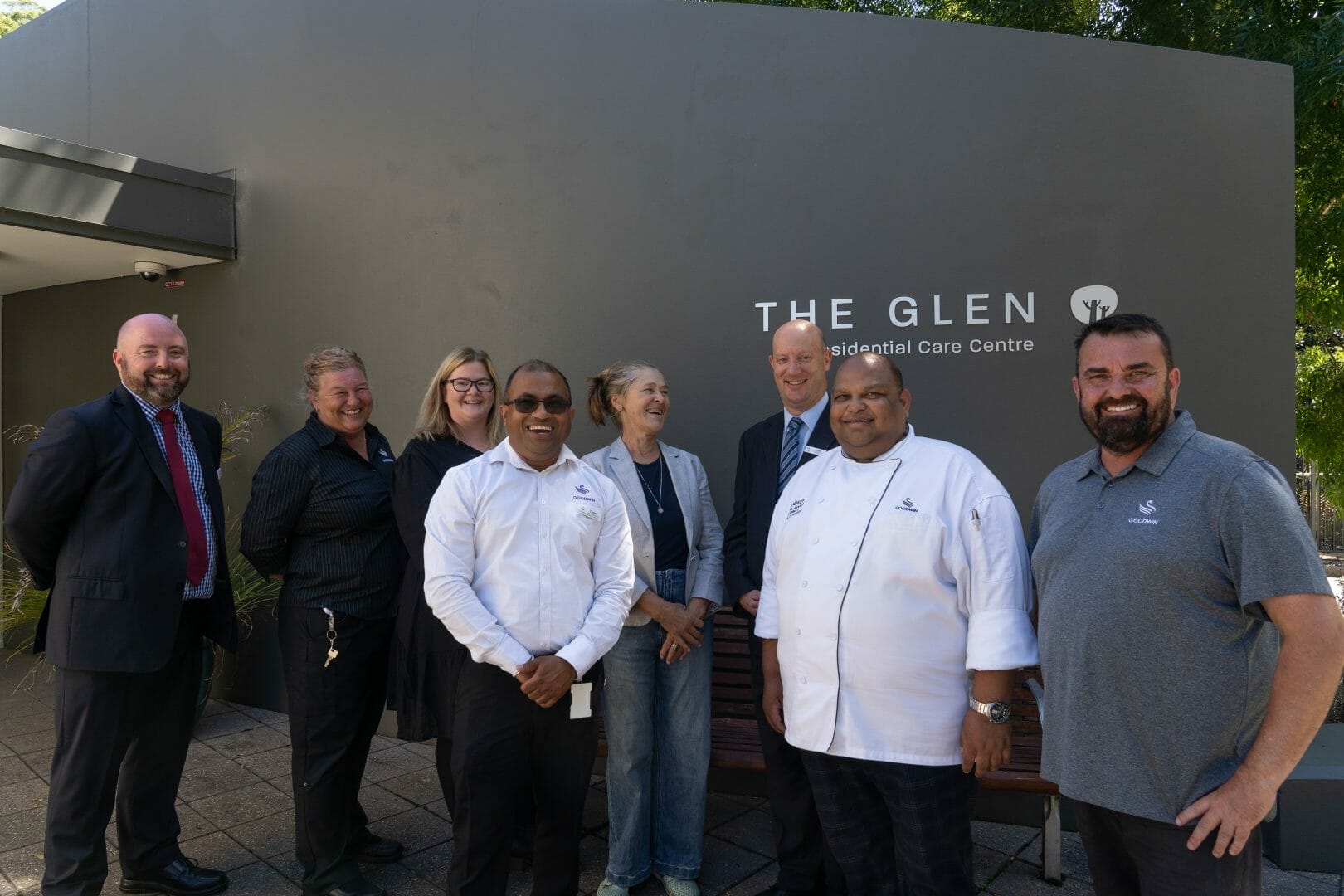 Goodwin is pleased to announce the acquisition and operation of residential care facility, The Glen, located in Catalina, Batemans Bay, NSW, as of 1 February 2023.
The purchase allows Goodwin to provide a continuum of care to meet the needs of seniors in the region, following its purchase of retirement living village The Manor and the introduction of Goodwin home care services to the Batemans Bay area in 2021.
Goodwin CEO Stephen Holmes said: 'It has been a long-term goal of the Canberra-based organisation to extend services to the NSW south coast.
'Goodwin has always had a strong relationship with the Eurobodalla region. Many of our residents have moved into our Canberra residential care facilities having previously lived at the coast.' Said Mr Holmes.
'The purchase of The Glen now means that seniors in the region who are looking to receive the quality of care that we offer can remain living in their community.
'From fully-independent retirement living, to low-, medium- and high-care needs, we can now provide seniors with the full range of services they need, where and when they need it.'
The Glen is a modern, state-of-the-art facility comprising ninety-two fully equipped residences suited to all levels of care, owned and operated since 2012 by not-for-profit aged care provider Fresh Hope Communities.
'The Fresh Hope Communities team at The Glen have done an excellent job in managing the facility to a high standard.' Said Mr Holmes.
'We are fortunate that the existing staff will remain working at The Glen, and we have been working hard during the transition process to minimise disruption to staff and residents.
'Goodwin looks forward to working with the staff and residents of The Glen and is excited to continue and build upon the strong quality of care that Fresh Hope Communities has established.' Said Mr Holmes.
Goodwin will bring its full range of clinical services, including its in-house pharmacist. Goodwin was the first aged care provider in Australia to employ a fulltime in-house pharmacist, and its positive results in improved care has seen the Australian Government fund the initiative to be implemented to aged care providers nationally.
Fresh Hope Communities CEO Daniel Dwyer said: 'We are very proud of what we have achieved with the support of our dedicated staff since purchasing The Glen a decade ago'.
'The sale is a great outcome for residents, families, staff and the broader community, with another high quality non-profit organisation continuing to operate the service, providing continuity for residents and employees.' Said Mr Dwyer.