Having pioneered the role of embedded pharmacists in residential aged care settings, Goodwin Aged Care Services welcomes the Australian Government's announcement to provide funding to support better medication management across residential care facilities nation-wide.
Goodwin Aged Care Services, an ACT not-for-profit, employed Australia's first embedded pharmacist in December 2018, following a feasibility trial and research project with University of Canberra.
Liesel Wett, Chair of the Board of Directors for Goodwin says the recent announcement of $345.7 million in funding to support the role of embedded pharmacists in residential aged care is a welcome addition to improving medication management in aged care.
'We support the recent announcement' says Ms Wett. 'This is something that we strongly advocated for in our submission to the Royal Commission into Aged Care Quality and Safety in early 2019 as a way of improving the physical and mental wellbeing for all residents in aged care'.
Goodwin made the decision to employ a full-time pharmacist independently, with no external funding, as a result of the research project with University of Canberra and having seen the benefits first-hand.
Goodwin CEO Sue Levy says the organisation has seen a long list of positive outcomes that have directly improved the care and wellbeing of Goodwin residents as a result of employing a community pharmacist.
'Improvements and time reductions in medication rounds which allows carers to spend more time with residents, better communication with families and other health professionals, and earlier identification of side effects have all been wonderful outcomes, and there are many more.' Said Ms Levy.
'The care staff feel more supported. They receive more training and education which allows them to be more confident in their roles, and they always know they have a professional to consult if they have any questions or uncertainties.'
'The pharmacist's role in Australian residential care is about ensuring quality use of medicines and conducting timely reviews of residents 'medications, which has great benefits to quality of life and reduces hospitalisations, and we're glad that this position can become standard for other care providers in the country,' said Ms Levy.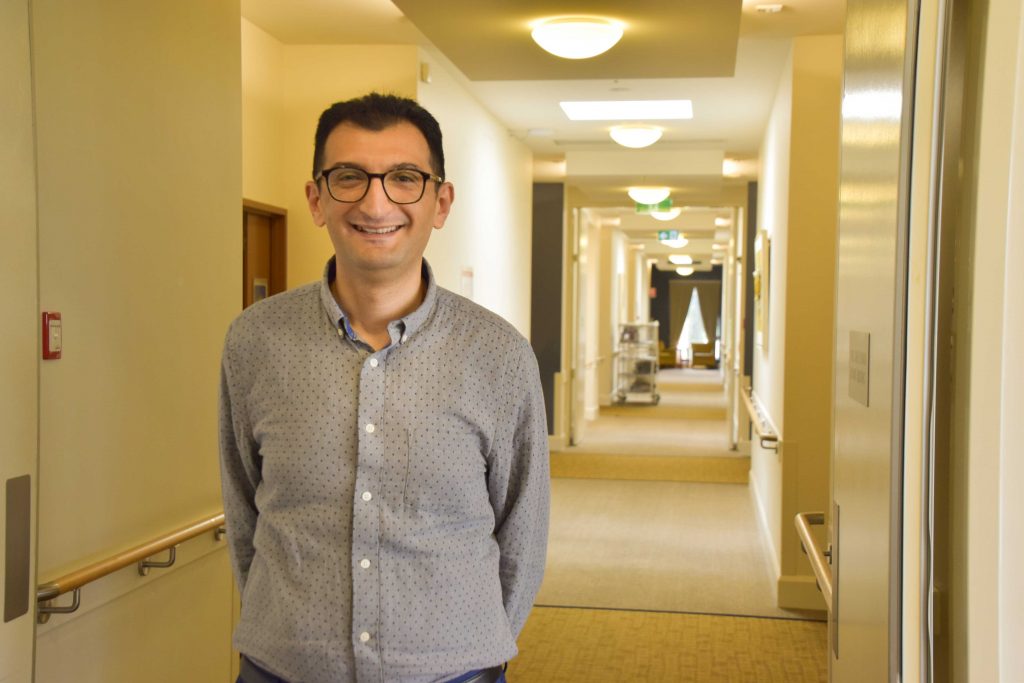 Goodwin in-house pharmacist Kirolos Wasef says what truly stands out is the minimal use of chemical restraints, which is 'unlike any aged care facility I have worked with previously'. Goodwin upholds a 'no-restraint' policy wherever possible to support quality of life and dignity.
'Recognising the role and importance of pharmacists in residential aged care is a good step forward not only for the wellbeing of residents, but for the role of pharmacists by providing new opportunities and increasing the scope of our practice and ability to help our communities.' Said Mr Wasef.
Watch: video featuring Goodwin's previous in-house pharmacist Richard Thorpe.